THE PROGRESSIVE CELTIC CHURCH- PROGRESSIVE INCLUSIVE CHRISTIAN
Ordination in The Progressive Celtic Church The Progressive Celtic Church is not a priest factory. Candidates for ordination must show a real vocation to ordained ministry that is supported by their community and must all show the need for such a ministry to exist within that community. Ideally each person considering their vocation should form a "vocations committee" to help evaluate their call within a community they wish to serve. This is usually what happens in the mainstream Christian Churches, but us being small we have to do this at the distance, and the decision comes down to the local bishop.we within the Progressive Celtic Church, see the need of the clergy and ministers, whether deacon or priest, must have a certain educational, and practical guideline for their training. The most common way, is of course, through pursuit in existing seminaries and diaconal training programs. The PCC recognizes, however that most applicants for ordination are working adults with family, work, and other church responsibilities. The PCC will therefore seek out programs that is cost affordable to our candidate. But we did design our reading for orders programs that are reasonable in cost and that will allow such adults to realistically meet educational requirements. There are some courses that will be shared with our sister churches and some specific to the PCC. Most will be independent study and writing papers. you can go to our Reading for Orders curriculum here ​Each applicant into the process toward ordination will be looked at on an individual basis and previous education, work and ministerial experience will be factored in. The Church does not pay for education nor will it provide a means of support once the educational process is completed and the individual is ordained.Compensation for work in the ordained ministry is determined on the financial ability of the congregation to which the ordained are called. Most of our clergy are simply not paid to be priests or deacons.
Some pre-requisites exist before entering the process, these are:
1. No person will be ordained within this Church until they have spent at least one year in affiliation and membership. During that time studies may begin.2. The applicant must be of legal age and exhibit an emotional, psychological and spiritual maturity that will enable them to undertake and grow into the ministry to which they feel called. A psychological profile and a background check must be passed at the expense of the candidate.3. Application (contact the bishop for this) and completion of such.4. A Biographical essay/resume5. An essay on vocational call6. Two letters of recommendation, one preferably from a clergy person ( the bishop will consider those who have no clergy person available for such)7. Final approval after review by the bishop and/or bishop's committee on vocationsIt is ordinarily understood that for many of those who feel called to priesthood there will be the desire to either form a community or serve an already existing congregation. In the latter case, it is also required to have a letter from the current vestry of parish committee stating their belief in the individual's call to ordained ministry and the desire of the community to call that person to serve. If an independent ministry is the goal, then a candidate for priesthood must show why they feel it the need to be ordained a priest for the ministry to which they are drawn and show how they will find a community of support.For diaconal ministry the essay on vocational call must state clearly the specific ministry to which the individual feels drawn and why. Also if the deacon is not who is not attached to a particular community, they must explain how they will find their community or ministry will be supported. Fill out our application below Acceptance of Clergy and Congregations from Other JurisdictionsClergy of good standing, ordained in other jurisdictions may apply to the bishop for reception into the PCC. They must provide a letter of recommendation and show proof, either through a letter dimissory or some other means that they are no longer under the jurisdiction of their former bishop. All applicants for transfer must spend 6 months in a probationary period with us, in order to become more acquainted, before being permanently received. This may be waived at the discretion of the bishop and will be considered on a case by case basis. fill out our application below

Send the application to progressivecelticchurch@gmail.com
​
​Application PDF format
Application Word Format
Powered by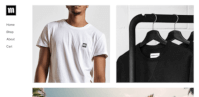 Create your own unique website with customizable templates.