THE PROGRESSIVE CELTIC CHURCH- PROGRESSIVE INCLUSIVE CHRISTIAN
CODE OF ETHICS FOR ORDAINED INDIVIDUALS
PREAMBLE
All ordained clergy of the

Progressive Celtic Church

do hereby affirm this Code of Ethics as their standard of conduct and responsibility in the exercise of their ministries.

CODE OF ETHICS
Ministry is a call to serve both God and people. the
Progressive Celtic Church
adheres to a form of Ministry (to include pastoral counseling) that honors those whom we serve as the expert in their own lives and work, and
Progressive Celtic Church
encourages all people whom it serves to strive toward creativity, resourcefulness and wholeness. This code is intended to guide the behavior of the ordained clergy by the
Progressive Celtic Church
.
As a Clergy:
I affirm the dignity and value of each individual I serve.
I will respect the right of each individual to hold to their values and traditions.
I will serve all persons without discrimination regardless of religion, faith, race, ethnicity, sexual orientation, gender, age or disability.
I affirm the Freedom of Thought and Liberty of Conscience of all persons and will refrain from imposing doctrinal positions or spiritual practices as stated in our Statement of Faith.
I will put no stumbling block in anyone's path.
I will respect the confidentiality of those I serve, especially when dealing with the Seal of the Confession
I will obtain agreement from those I serve before releasing their names as references, or any other identifying information.
I will use the

Progressive Celtic Church's

member contact information (email addresses, telephone numbers, etc.) only in the manner and to the extent authorized by the

Progressive Celtic Church

.
I will conduct myself in accordance with the Progressive Celtic Church's Code of Ethics in all training and supervisory situations.
I will be responsible for setting clear, appropriate and culturally sensitive boundaries that govern any physical contact that I may have with those I serve.
I will maintain diligence in my sexual life, guarding my heart and my relationship with my spouse/partner giving no appearance of impropriety in my relationships with members of the same or opposite gender.
I will construct clear agreements with those I serve and such agreements will be personal agreements that do not use PCC's crest but will honor the ethics of the PCC's ministry.
I will ensure that, prior to or at the initial pastoral session, those I serve understand the nature of an

Progressive Celtic Church's

ministry or clergy, the bounds of confidentiality, financial arrangements and other terms of the pastoral counseling agreement.
I will speak well of my congregation and those I serve both to God and to men.
I will accurately identify my qualifications, expertise and experience as an

Progressive Celtic Church's clergy

.
I will not intentionally mislead or make false claims about what those I serve will receive from me as an

Progressive Celtic Church's clergy

.
I will not give those whom I serve information or advice I know or believe to be misleading.
I will not knowingly exploit any aspect of the professional or ministerial relationship for my personal, professional or monetary advantage or benefit.
I will seek to avoid conflicts between my interests and the interests of those I serve.
Whenever any actual conflict of interest or the potential for a conflict of interest arises, I will openly disclose it and fully discuss with those I serve how to deal with it in whatever way
I will, at all times, strive to recognize personal issues that may impair, conflict or interfere with my

Progressive Celtic Church's

ministry, performance or my professional relationships.
Whenever the facts and circumstances necessitate, I will promptly seek professional assistance and determine the action to be taken, including whether it is appropriate to suspend or terminate my

Progressive Celtic Church's

ministry relationship/s.
If I believe those I serve would be better served by another, or by another resource, I will encourage those whom I serve to make a change.
I will suggest that those whom I serve seek the services of other professionals when deemed appropriate or necessary.
I will take all reasonable steps to notify the appropriate authorities in the event those whom I serve disclose an intention to endanger self or others.
I will accurately create, maintain, store and dispose of any records of work done in relation to the practice of my ministry within the

Progressive Celtic Church

in a way that promotes confidentiality and complies with any applicable laws.
I will conduct myself in a manner that reflects positively upon my chosen ministry, this Church and colleagues.
I will refrain from engaging in conduct or making statements that may negatively impact the public's understanding or acceptance of the

Progressive Celtic Church

or my status as a professional minister.
I will not knowingly make any public statements that are untrue or misleading, or make false claims in any written documents relating to this Church, my ministry or the ministry of others.
I will respect the different approaches of others within this Church.
I will honor the efforts and contributions of others and not misrepresent them as my own.
I will be aware of any issues that may potentially lead to the misuse of my influence by recognizing the nature of

Progressive Celtic Church's

ministry and the way in which it may affect the lives of others.
I will respect and honor the worth of every person and will not discriminate in offering the Church Sacrament and Services to any person on the basis of age, gender, sexual orientation, race, color, handicap or marital status.
Powered by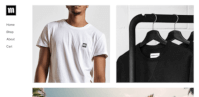 Create your own unique website with customizable templates.