THE PROGRESSIVE CELTIC CHURCH- PROGRESSIVE INCLUSIVE CHRISTIAN
We are a ......


A Church for Second Chances,
Nonjudgmental Attitudes to Do Ministry
A CITY of REFUGE


"Seek your own isle - Christ's newly-bought domain which nature with an emerald pencil paints. Such as it is, long, long shall it remain, the school of truth, the college of saints, the student's bower, the hermit's calm retreat, the stranger's home, the hospitable hearth, the shrine to which shall wander pilgrim feet from all the neighboring nations of the earth.'

​​'Now they move on to tell the story of what has been and is, but also to come. God in the now prepares us for a future; the end is not yet - with God it is just begun.' " From "Brendan - In Exploration of a Vision", part X -found in "Celtic Daily Prayer" The Northumbria Community

​A Fantastic Change Has Begun in Christianity

Welcome to the website of the Progressive Celtic Church, following the ancient Celtic tradition, and the modern progressive search of balance of one's spiritual journey within Christ Centered spiritual and religious experiences, Founded and legally Incorporated in the State of New York in 2002 as the Province of Orthodox Churches-The Progressive Celtic Church or for short the Progressive Celtic Church. We are not Roman Catholic, Protestant or Evangelical, we are an esoteric, mystical, apostolic and progressive church with Christ's One Holy Catholic and Apostolic Church led by a bishop invalid and licit apostolic succession with hearts of Christ and Pastoral Care.

The Progressive Celtic Church is Catholic in the truest sense of the word without being affiliated with the Vatican meaning Universal, it is inclusively Orthodox without being Eastern or Oriental defined, It is not Protestant, It allies itself by observing the customs of the primitive Church of Brittany (Breizh), Cornwall (Kernow), Wales (Cymru), Scotland (Alba), Ireland (Éire), and the Isle of Man (Manning) along with the other territories of the Celtic peoples. Its aim at combining the Catholic form of Worship,-Its stately ritual, it is deep in mysticism, and its abiding witness in sacramental grace-with the widest measure of intellectual liberty, and respect for the individual conscience with the love and compassion as a Church of Second Chances. We believe that God loves all people, we offer a place for those who share this belief.

It is the Progressive Celtic Church response to the God of Love and that no-one is excluded. Whilst affirming the value of ancient truths, we are open to modern spirituality and theology and embrace full inclusivity in all facets of the Church. Our life is focused on the sacraments, prayer and seeking to make the love of God real to all people.

The Province of Orthodox Churches- Progressive Celtic Church or for short the Progressive Celtic Church came into existence in 2002 as result of re-organization of a branch of the independent American Orthodox-Independent Old-Liberal Catholic experience that sought itself out to be of a more of a compassionate, ecumenical liberal progressive basis. The Progressive Celtic Church has carefully preserved this apostolic succession of Holy Orders but took its present name so not to get it confused with any other group in existence. If we took the title Catholic in our name it can easily have us confused with the Church that is under the Vatican. But we embarrassed the more earth-based Christian faith of the Celtic lands that is more mystical, and progressive. Our Heritage comes from an American Orthodox, Independent Old Catholic, and Liberal Catholic Movement, and we describe ourselves inclusively instead of an exclusive group of believers. We are a member in good standing with the Liberal Catholic Alliance click here for more information

And since we are an incorporate church under the United States Constitution and the Rules for the Internal Revenue Service for 501c3 Status in their publication which states this that we are given Automatic Exemption for Churches that meet the requirements of IRC Section 501(c)(3) are automatically considered tax exempt and are not required to apply for and obtain recognition of tax-exempt status from the IRS.

For this denomination or jurisdiction purpose is to declare to the world that you wish to be a member of the Body of Christ as it existed during the ministry of Jesus Christ and directly following before mankind began to convolute His teachings, the Holy Bible and the Sacraments of the Church in order to serve the goals of domination and control of converts; their lives, their minds, their souls, their bodies and their wealth.

The Progressive Celtic Church, is a Church that is signifying to progressive Christians that they have found a fresh breath of air, Individuals have found an inclusive and welcoming home but who are tired of ideas of exclusive doctrine and dogma that seems to be the antithesis to the very teachings of Christ also find a spiritual home here as well. We see that what is being taught out there by a lot of Church is not the original teachings or doctrines that Christ had taught, and most of what he taught has been lost to us or corrupted over the centuries. But what can truly purely remain seen as his teachings is a priceless heritage, to be a guard with loving compassionate care, as well as reverence.

Each one of our Bishops, Priest, Deacons, and ministers have a wide variety of ministries to each of our separate communities from a wedding ministry, to feeding the homeless, to having a hermitage, to having a new parish church plant, and healing ministry each ministry is in its own unique to what God has called each one of our clergy to enact their call or vocation into ministry as did in the Early Celtic Christian Church. For the Progressive, Celtic Church is about healing, second chances, and serving Christ in ministry and avoiding the pitfalls that the mainstreams have gone down in getting in politics and hypocrisy. We welcome all that seek Christ Jesus for we do not judge only God Judges but out his love for us for we welcome all persons in Christian Love. But, more than this, we have a mandate for all the dispossessed, and all those who have been hurt by their experience of other groups.

We are a light to other faiths as did the early Celtic Church, the Liberal Catholic Movement which embraces an inclusive interfaith Orthodoxy. We are a source of enlightenment that comes directly from Christ himself. We help people remember who they really are and help them connect back to God so that each person can grow within that divine love of Christ, We have Celts see the wisdom and the power of God and We are here to reveal the truth and to do away with the dogma, man-made doctrines, and practices that divide instead of unifying the Body of Christ . We are here to stop the hurt and harm that's being done in the name of the Christian religion. We are here to teach true Christian love, tolerance when needed and understanding, and how to get along with each other as well work together all within the name of Christ Jesus. We are here to teach unconditional love. That is why we do not regard ourselves as a group, a community, a clique or a subgroup. We belong to the single group of humanity to which we all belong.

Here are some quotes about being that matches up to our ideals of being Celtic Christians

"Men and women of faith are a strong influence on the group and individual conduct. As teachers and guides, you can be powerful agents for change. You can inspire people to new levels of commitment and public service. You can help bridge the chasm of ignorance, fear, and misunderstanding. You can set an example of interfaith dialogue and cooperation." Kofi Annan

"A religion old or new, that stressed the magnificence of the universe as revealed by modern science, might be able to draw forth reserves of reverence and awe hardly tapped by the conventional faiths. Sooner or later, such a religion will emerge." Carl Sagan

"The greater our awareness is regarding the value and effectiveness of other religious traditions, then the deeper will be our respect and reverence toward other religions. This is the proper way for us to promote genuine compassion and a spirit of harmony among the religions of the world." Dalai Lama, The Good Heart

"This necessary discernment does not hinder interreligious dialogue. In fact, for many years meetings with the various monastic communities of other religions, marked by cordial friendship, are opening ways for the mutual sharing of other spiritual riches "with regard to prayer and contemplation, faith and ways of searching for God or the Absolute"…the action of Christ and his Spirit is already mysteriously present in all who live sincerely according to their religious convictions. And with all genuinely religious people, the Church continues her pilgrimage through history towards the eternal contemplation of God in the splendor of his glory." Pope John Paul II, Thirteenth Catechesis

"Now there are varieties of gifts, but the same Spirit. Now there are varieties of service, but the same Lord; there are varieties of working, but it is the same God who inspires them all in everyone." 1 Corinthians 12: 4-6

"The Progressive Celtic Church just like the early Celtic Church adapts and embraces all positive spiritual practices that we can incorporate into our Christian faith and those influences include Shamanism and other earth-based spiritual traditions of the Celtic people, As Celtic Christians we can show that this can often be what some are called upon to the heal gaps with humanity that was really the original teachings of Jesus Christ, minus convoluted manmade doctrine and practices that divide the Body of Christ." Founding Statement

We, within the Progressive Celtic Church, have learned that many people have left the traditional religious tradition of the Christian faith in order to find God, They no longer attend the church on the corner but they were perhaps more committed than many of those churches to find the Spirit of God and truth within themselves. These individuals were criticized by strident voices inside the institutional religious bodies they had come from, who saw the "spiritual but not the religious" as a threat to their existence to power and greed. We on the other hand in the Progressive Celtic Church see the Spiritual and mystery but not the religious for this was the true practice and tradition of the Celtic Christian faith of yesteryears, and all people of beliefs coming to a point of seeking Christ as did the early Christians, as our universal brothers and sisters within humankind. In that way, we see that the universal belonging, we like to provide the chance for meeting, connecting, laughing, celebrating, hoping, caring, challenging, planning, inspiring, healing, playing, serving, sharing and all that is positive and liberating for those involved in our ever-changing, fluid and vibrant collection of human hearts.

True Celtic Christianity rejects St. Augustine's definition of original sin for we agree with the statement of the Famous theologian Matthew Fox when he said:" the "Positive Way" of befriending Creation. He invites us to embrace all that this world and this life can teach us about God and God's mind-blowingly huge Creation". For this is what true Celtic Christianity holds to its core.

We within Progressive Celtic Church also see that many of us are fascinated by the commonalities shared by the great religious and spiritual traditions while not giving up who we are as Christians, and we had discovered these things through comparative religious studies.

Just we within the Progressive Celtic Church see that we are just like the early Celtic missionaries, our clergy approaches their ministry in a gentle, caring way, and develop small communities where all searching for Christ may feel at home. Just like the early Christians that came and listened to the natives, learning their stories and beliefs, we also endeavor to carry that custom of pastoral care into the modern age.

We follow the traditions of the early Celts by borrowing the symbols of ancient Ireland, Scotland, Wales and England and we employ them today as our Christian symbols. Missionaries used Pagan life as a teaching tool about Christianity, i.e. the shamrock, just as Jesus taught those who would listen to Him. Back in the ancient days, the Celtic people worshiped water and water spirits. The early missionaries helped them convert to the Christian faith by sharing the power of Baptism and redemption (healing) through Jesus Christ. The Christians then would erect tall Christian crosses near the rivers and other places sacred to the pagan culture. As a result, the Pagan Celts were open to Christianity as the Christianity presented revealed a love of nature, a respect for life, was open to the imagination, engaged in storytelling, had miracles, was based in small communities, and was very welcoming. Very quickly, then, Pagan Celtic tribes adopted the beliefs and ways of the Celtic Christians. This early Celtic Christianity succeeded in reaching and helping the Pagans to follow Christ. And so this is our intent for reaching out to those that are lost in today's world for Christ.

We like to restress here that if we find very much in our own spiritual practices as Celts like our forefathers and foremother that if we borrow from other traditions enhance our spiritual journey, we tend to grow spiritually through the Christian faith. While the paths within a traditional religious or spiritual system may vary, they all stress compassion, kindness, generosity, forgiveness, charity, love, peace, non-violence, family, caring for the less fortunate, and a host of other values. We believe that if we are to have peace within ourselves and society around us, we must learn first to learn to understand and appreciate one another through Christ Jesus. To do so, we must stress our similarities rather than stressing our differences as human beings.

For we all strive to reach out to those who are searching for a simpler spirituality instead of trying to please other groups, by looking at what we have learned from the early Celtic Christian leaders. By the early Celtic example, we find ourselves drawn to the mystery, miracles, nature, community, and storytelling of our spiritual ancestors of the Celtic Churches. We are encouraged that this form of Christianity is again flourishing.

We are not denigrating other churches and expressions of the Christian faith. The Celtic form of Spirituality is an ancient, unifying voice, which draws people to an ancient common ground. Christians can model them in a prayerful form of a Christian community, where all share and care for each other. This expression of spirituality and Christian community has traversed the world sharing the Christian message of faith, hope and love for it is in the truest form of being ecumenical and interfaith that goes back thousands of years.

Unlike other denominations, we do not request any tithe from any member for any purpose. In our faith, your tithes and gifts are for the purpose of uplifting God's people, not for the purpose of empire building or the personal gratification of Church leaders.

Following the Celtic tradition of the Church of God, we hold dear to us that we are self-governing ministries and clergy who want to keep a certain tradition -- the apostolic sacramental tradition of the earliest Christian church within the Celtic tradition -- and to make the sacraments available to all who sincerely desire them.

Otherwise, we want to be free in Spirit, and must, therefore, leave others similarly free, for individual authentic choices in our spiritual lives and ministries. We discussed the way in which we had been called "free" in Christ.

​The Progressive Celtic Church might be a church for those that have the following interest:
Have a Celtic Heritage
Who have to live in or have ancestors from the Seven Celtic Nations which are Alba [Scotland], Breizh [Brittany], Cymru [Wales], Eire [Ireland], Ellan Vannin [Isle of Man], Galicia [regions of France/Spain] and Kernow [Cornwall]
Left the Anglican, Roman Catholic, or Protestant Churches
Those who want to worship the Lord Jesus Christ in a high reverence and respect but inclusive mannerAny Christian that just loves Celtic Christianity
​To all of these Christians-Céad míle fáilte romhat! ( A hundred thousand welcomes to you)

​We are breach menders, with a passion to serve the disenfranchised, marginalized or just been burned by the mainstream. We value our tradition-with-freedom, and the result is a diverse community of people who respect one another. Candidates and ministries not yet in covenant develop in the care of a covenant ministry of their choice. While we are not Anti-Roman Catholic, Anti-Episcopalian, Or Protestant, we pray for their ministries as we hope they pray for ours. For we see the Progressive Celtic Church as a Church organization as being for the "Un-Churched" because so many who have been disillusioned by organized religion find a peaceful home in our church. We welcome all of God's children into our faith community. We also would be referred to describe us to as 'free and independent thinking Christians' within the Celtic and Liberal Catholic tradition. We believe that God loves all people, we offer a place for those who share this belief.

To all these Christians we want to be a place where we can offer valid sacraments within a Celtic Christian expression of the Faith that was found in the Seven Celtic Nations while being a modern church also.

The Progressive Celtic Church is a place of Love for all of God's creations including all of mankind, all of nature and all of the creatures that share the earth with us. Whoever you are, wherever you have been, and wherever you are going, you are welcome here, For we are the Progressive Celtic Church. For we invite you to meet us and to serve all of God's children with us. Everyone is welcome. You have a church every bit as "valid" and every bit as "Christian" in liturgy and tradition, although what is distinctive, is we draw upon every tradition and every resource and are confident also to create our own and receive the blessings of other faiths and philosophies too

​Please contact email us at progressivecelticchurch@gmail.com for more information. ​


Disclaimer notification: We claim no affiliation or communion agreements the Roman Catholic Church, the Anglican Communion or the Episcopal Church, Eastern or Oriental Orthodox
Churches
and the Old Catholic Church of Utrecht, The Province of Orthodox Churches- Progressive Celtic Church as within the Ancient tradition of the Christian Faith, valid and licit sacraments through our true apostolic succession that comes to us as a gift of the Holy Spirit passed down to us from the Apostles from Bishop to Bishop through the Centuries. The Progressive Celtic Church

DOES NOT assume LEGAL responsibility for its clergy. Neither The Progressive Celtic Church nor the individual clergy is an agent for or of the other. However, each member of the clergy IS answerable to The Progressive Celtic Church and does come under the Council of Three oversight of the its Archbishops. If an investigation finds serious violations of standard ethics, morals, and values have indeed been committed, certain church sanctions can be applied up to and including removal of faculties and excardination.
Powered by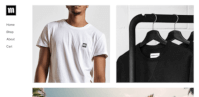 Create your own unique website with customizable templates.