THE PROGRESSIVE CELTIC CHURCH- PROGRESSIVE INCLUSIVE CHRISTIAN
Join Our Church
We realize that there are many like minded individuals out there that are Christians that practice Interfaith spirituality. And we realize that we live some distance from our current range of practical ministry. However we feel that it is our obligation to reach out to those individuals and include them in our community of Interfaith Celtic Christians and keep them in our prayers and work towards the development of a local ministry in their area and the further edification of the distant communicants just as we would with those of us who are currently benefiting from our various ministries.
We strive to accomplish the above through providing a means by which every like minded individual can unite with this Church . If you would like to join the Progressive Celtic Church as an individual or household, or the Pastor of an Independent Church Community that would to be ordained in apostolic succession and your congregation would like to join us and agree with Constitution and By-Laws we invite you to email us at
progressivecelticchurch@gmail.com
And if you are an individual who like to discern about your call into Holy Orders do read our pages and then also contact at the email above as well.
Powered by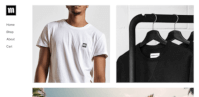 Create your own unique website with customizable templates.