THE PROGRESSIVE CELTIC CHURCH- PROGRESSIVE INCLUSIVE CHRISTIAN
​Other Approved Liturgical Resources for use within the PCC
​
The Complete Liturgy for the Independent, Mystical and Liberal Catholics by Abp. Wynn Wagner
The Liturgy of the Liberal Catholic Rite, 3rd Ed. (2002 reprint) The St. Alban Press, 741 Cerro Gordo Ave. San Diego, CA 9210
A Celtic Primer the Complete Celtic worship resource and collection compiled by Brendan O'Malley
A Celtic Eucharist by Brendan O'Malley
From time to time, we do allow our communities to use the 1979 Book of Communion from the Episcopal Church, with some modification with some Celtic prayers added to the liturgies, and we ask that each community strengthen the epiclesis and put it after the word of institution similar to that of the 1928 BCP.
At this time, the appointed lessons for
weekly church services
will follow what is commonly called the
Revised Common Lectionary
. This Lectionary or lesson plan is in a three year cycle that takes someone through the four Gospels of the New Testament as well as lessons from the Old Testament, Psalms, and the Epistles of the New Testament in such a manner as to every three years cover most Biblical topics and lessons. It is called the Revised Common Lectionary because many different denominations and churches already use this Lectionary. The lessons from the Revised Common Lectionary are available from
Vanderbilt University
or
the Lectionary Page
by date. You can download or cut and paste them from either source, but in order to put them in your bulletin you will probably have to reformat them using a word processor.
​
Powered by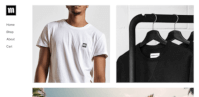 Create your own unique website with customizable templates.