THE PROGRESSIVE CELTIC CHURCH- PROGRESSIVE INCLUSIVE CHRISTIAN
THE READING FOR ORDERS PROGRAM
For the Progressive Celtic Church, our main goal for providing a reading for Orders curriculum is to provide a "Journey in formation" that is based in the baptismal ministry of all person, which focuses on the spiritual, personal as well as theological studies in their development for those considering ordination, and is guided by the local bishops, and the church at large, At the same time, it has been our desire and model interaction with interested persons and congregations that respect diversity of our communities and ministries and the wide range of skills, life experience, and individual calling of those who approach those who approach us for consideration. While some come to us with extensive seminary preparation, while other have very little to no previous work. And that is why this Reading for Orders curriculum was designed with the late vocation or those with lack of extensive funds or time restraints to go to an accredited seminary. We within the Progressive Celtic Church prepare our candidates for ordination in a slightly unusual way, why of the time honored custom of"The Reading for Holy Orders". All readings and written assignments for Holy Orders is done by using the available technology at hand.

All Courses are in Coordination with following Main Textbook:
Catholicism,
Richard McBrien, Harper San Francisco:1994. (New Edition).
STL-101 Introduction
The Many Paths of the Independent Sacramental Movement by John P. Plummer
STL-102 Introduction Celtic Christian Thinking and Spirituality
The Celtic Way of Prayer: The Recovery of the Religious Imagination Paperback by Esther De Waal
God Under My Roof by Esther De Waal
Praying with the Celts Poems Selected by G.R.D Mclean
The Soul of Celtic Spirituality, the Lives of its Saints by Michael Mitton
STL-103 Scriptural Studies
A Reading Overview (9) This course provides the student with a foundation of both Old Testament and New Testament theology and history. Students are expected to read specific sections of the Old Testament and all of the New Testament. This course must be completed by the end of the program. Required resources: The Holy Bible, The Douay-Rheims or King James with Apocrypha version or the New American Bible, Revised Edition.
STL-104 Interpretation of Scriptures
Required resources:
A Metaphysical Interpretation of the Bible by Steven L. Hairfield Phd
The Good Book; Reading The Bible with Mind and Heart by Peter J. Gomes
Speaking the Truth in Love , How to be an Assertive Christian by Ruth N. Koch and Kenneth C. Haugk
Optional readings:
Biblical Literalism: A Gentile Heresy A Journey into a New Christianity Through the Doorway of Matthew's Gospel by John Shelby Spong
Re-Claiming the Bible for a Non-Religious World (2011) By John Shelby Spong
STL-105 The Contemplative Tradition
The core practices of the Priestly Society of the Inner Circle and Light are service and contemplation. This course provides the student with a detailed look at the contemplative tradition.
Required resources:
A Seven Day Journey With Thomas Merton by Esther De Waal
A Praying Life By Paul E. Miller
In Heaven as On Earth By M. Scott, Peck M.D
The I That Is We: Awakening to Higher Energies Through Unconditional Love by Richard Moss
Optional Readings:
Sadhana, a Way to God: Christian Exercises in Eastern Form. Bourgeault, C. (2006).
Chanting the Psalms. Freeman, OSB, L. (2009).
Christian Meditation: Your Daily Practice. Merton, Thomas OCSO, and and Kidd, S. M. (2007).
The New Seeds of Contemplation.
Christian Meditation: Experiencing the Presence of God. Anonymous (14 th Century).
The Big Book of Christian Mysticism: The Essential Guide to Contemplative Spirituality. Finley, J. (2005).
STL-106 The Monastic Tradition
This course explores what it means to be a monastic and provides the student with the knowledge and skills necessary live a modern monastic life.
Required Resources:
Monastery Without Walls: Daily Life in The Silence and either Janzen, D. (2012)
Meditations By Thomas Moore
Optional Readings:
The Intentional Christian Community Handbook: For Idealists, Hypocrites, and Wannabe Disciples of Jesus or Rutba House. (2005).
School (s) for Conversion: 12 Marks of a New Monasticism (New Monastic Library: Resources for Radical Discipleship)
STL-107 Liturgy and Sacrament (3)
This course is designed to prepare students to conduct religious services at home, a monastery or church that are true to the modern interpretation of Sacramental Christianity. In this course, in addition to reading and completing the required essays, students will also be expected to outline a number of Sacramental Christian services. And as part of this course, the student is expected to either show in person, video conferencing or video electronic taping of themselves performing one of the approved liturgies of the society to their convening bishop or mentor for observation on their understanding of the rubrics, vestments, and the mechanical use of the liturgical tools such as patent, chalice, finger bowl, and other instruments of the liturgical services within the Eucharistic Services (Mass).
Required resources:
The Magic of Ritual by Tom F. Driver
Doors to the Sacred: A Historical Introduction to Sacraments in the Catholic Church, rev. ed.(Tarrytown, NY: Triumph Books, 1991) by Joseph Martos,
Introduction to Christian Worship Revised by James F. White
ANY APPROVED CELTIC LITURGY MAY BE USED
The Celtic Daily Prayer by the Northumbria Community
Optional Readings:
The Study of Liturgy, rev. ed. (New York: Oxford University Press, 1992) by Cheslyn Jones, Geoffrey Wainwright, Edward Yarnold, Paul Bradshaw, eds.
Ordination Rites of the Ancient Churches of East and West by Paul F. Bradshaw
STL-108 Christian History and Theology
The Early Church By Henry Chadwick
Christian Theology: An Introduction By Alister E McGrath
The Christian Theology Reader By Alister E McGrath
b. Liberation and Holistic Theology
http://home.earthlink.net/~ronrhodes/Liberation.htm
The Cambridge Companion to Liberation Theology by Rowland, Christopher
Sacred Gaia: Holistic Theology and Earth System Science by Anne Primavesi and James Lovelock
Sophia-Maria: A Holistic Vision of Creation by Thomas Schipflinger
STL-109 Celtic Christian History and Tradition
Myths, Celtic Legends. by Celtic Stewart, R. J.
Bards by Celtic Stewart, R. J. and Williamson, R.
Celtic Christianity; A sacred tradition , a vision of hope by Timothy Joy
How the Irish Saved Civilization by Thomas Cahill
The Last of the Celts by Marcus Tanner
Optional:
McNeil, John T., The Celtic Churches: A History, A.D. 200 to 1200
Mackey, James, An Introduction to Celtic Christianity
Scherman, Katherine, Flowering of Ireland: Saints, Scholars, and Kings, New York
STL-110 Mysticism and Christianity
The Essential Writings of Christian Mysticism (Modern Library Classics) by Bernard McGinn
The Pillars of the Temple by Markus Van Alphen
A New Vision of Reality: Western Science, Eastern Mysticism and Christian Faith by Bede Griffiths
Carmina Gadelica
STL-111 Comparative Religion Studies
Understanding World Religions by George Braswell
The World's Religions, Revised and Updated by Huston Smith
Invitation to World Religions by Jeffrey Brodd
STL-112 Ethics and Pastoral Care
Ethics In Ministry by Walter E. West, Walter E. Wiest
Ethics in Pastoral Ministry by Richard M. Gula
Ministerial Ethics: Moral Formation for Church Leaders by Joe E. Trull and, James E. Carter
Solution-Focus Pastoral Counseling by Charles Allen Kollar
Christian Caregiving; A Way of Life By Kenneth C. Hauk
Reconciling Community by Charles H.Warnock
STL- 113 Preaching-Homiletic
Interpreting The Gospel; An Introduction to Preaching by Roger J. Allen
A Guide To Preaching and Leading Worship by William H. Willimon
All persons going though this course must do at 3-6 months worth of session with Toastmasters to fulfill this requirement, as well a record not only a sermon but also a homily, for the sermon the time limit is no more than 15-20 minutes
For The Homily no more than 5-7 minutes
The reason for this is to help develop effective communication skills for ministry and outreach for the postulant.
STL-114 Missiology and Church Planting
The Church as Movement: Starting and Sustaining Missional-Incarnational Communities by JR Woodward
The Relational Way: From Small Structures to Holistic Life Connections by Milton Scott Boren
Powered by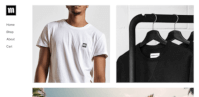 Create your own unique website with customizable templates.