THE PROGRESSIVE CELTIC CHURCH- PROGRESSIVE INCLUSIVE CHRISTIAN
St. Brigid's Mantle Project
Brigid's Mantle is an idea born out of looking for a different way of doing Church. So often people visit our community worship on Sundays, tell us how much they love the service and say, "I just don't understand why more people don't attend!" Yet they themselves rarely return!It is also an idea born with the concept of making Church become a "safe-place" to explore what it means to go on a faith journey together. In today's world so many people have rejected the notion of going to Church, because of deep doubt and anger issues. Walking into a Church space can bring up so many issues of hurt and anger at the hands of supposedly religious institutions, which individuals just cannot get past the "setting" to see and hear what happens within it. People who don't regularly go to church on Sunday, but still might struggle with their desire to do so and are embarrassed to be seen doing so by their friends, need a safe place to explore their faith journeys. What safer place possible than in a person's own home? We also live in a society that just to earn a living, to afford clothing, shelter and food, takes so much time and energy that Sundays are either work days or the one day people have to themselves. So what if the Church stopped trying to bring people to itself and started taking itself to the people? That's what Brigit's Mantle is! How it worksThe idea is that already established worshiping communities begin to advertise and offer a chance for people to come together in small Circles, anytime during the week in their homes. A clergy member from the established church/parish/community meets with the Circle. There may be a discussion of issues about Church or faith, a book study or a question answer format. The Circle itself is responsible for the format. It always ends with a very simple home Eucharist. That becomes the Church Service for that Circle. Agreement
There must be at least two or three people (not including the clergy) willing to meet.
The Circle commits to meeting together for one or twice year .
The Circle may meet monthly, twice a month or weekly.
The Circles commit to meeting with the larger worshiping community at least four times a year.
Suggested times may be Epiphany, Easter, sometime in the summer, and sometime in the fall. (One obvious time would be on the Feast Day of the local worshiping community.)
Members of the Circle are considered full and equal members of the local worshiping community.
Over time, the Circles may grow and after a period of not less than one year but not more than two, the Circle itself may be incorporated into the main worship community and new Circles may be formed.
The Story of St. Brigid's MantleBrigid of Kildare, it is told, never asked small. It's amazing that people in her time, especially the wealthy, let her ask anything at all. (Say if Donald Trump, hearing her name on his intercom, would probably have left hastily by his office's back door!)Once when Brigid had just established herself in Kildare, she and her sisters approached the local ri, the clan king who held the land thereabouts. She asked for land on which to expand her monastery as well as to work to raise food for her community and for the poor. Brigid's reputation preceded her, for the king laughed, wanting to play a version of the Celtic warrior-challenge with the famously bold Brigid and to out-match her in a battle of wits. "Very well." he said, "you may have land. You may have as much land as you can cover with your mantle." Brigit was game and accepted the offer. So she and her sisters set out her mantle on the ground, prayed, and began to pull the mantle out straight and taut. And they pulled and pulled. And much to the king's dismay and the reduction of his real estate, the mantle pulled and stretched until it lay over the whole rich green land now known as Curragh, all about Kildare."
(from Chapter 21 of "Urban Iona - Celtic Hospitality in the City" by Kurt Neilson.)
Our willingness to take Church to the people instead of always waiting for them to come to us, is our version of stretching out Brigid's Mantle!
Powered by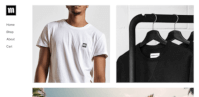 Create your own unique website with customizable templates.