THE PROGRESSIVE CELTIC CHURCH- PROGRESSIVE INCLUSIVE CHRISTIAN
The Independent Sacramental/Catholic MovementThe Progressive Celtic Church is what some like to call the Independent Sacramental or Independent Catholic Movement, which began mostly in regards to the hostility, and corruption Roman Catholic Authorities often delivered towards anyone who even possibly was not one hundred percent behind the Pope. This culture of do what I say or die, or do what I say or be thrown out of the church and be ostracized by everyone has often led many churches to break away and be solidly Catholic without being Roman Catholic. On the part of the Roman Catholics Pope John Paul the Second issued the Papal Bull Dominus Iesu which was meant to show at least in part the continuity of the Catholic Faith whether or not it is Independent Catholics, or Orthodox Christians. In this document Paragraph seventeen the Pope of the day laid out the two elements responsible for a church to be Validly Catholic. These two elements are apostolic succession, and a valid Eucharist. These two elements are essential in the eyes of the Catholic faith and indeed there have been many times where independents have developed a relationship with our Brothers and Sisters in the Holy Roman Catholic Church. For example the Polish National Catholic Church recently went into a relationship with Rome where Rome recognized the Polish National Catholic Church as a particular church in the same vein as the Eastern Orthodox Church and recognized their sacraments. This was because they adhered to the Catholic Faith and they correctly demonstrated their dedication to that faith. In other words they had correct Apostolic Succession, held on to the Catholic Faith. In this example an Old Catholic Church was declared legitimate in Romes Eyes because this church believed and worshiped in a Catholic Manner. There are hundreds of these churches some have fallen into sin, and some have mixed pagan practices into their beliefs and practices. Therefore we advise carefully getting to know the church you want to be a part of. Accept that it is not Roman Catholic and that is okay but ask questions freely and if they are on the level they will answer them. In particular ask them something they do not know off hand. A good priest will probably give you his opinion then tell you it is his opinion and let you know that he will look it up and get back to you. Clergy do not know everything all the time and this is an excellent way to look at them and determine if they are on the level. The mainstream apostolic churches in succession like to call churches like our with independent bishops "vagrante" bishops but following our Celtic forefathers and mothers we take this title with honor, for the Roman Catholic Church and even the early Church of England in the early Reformation period of England called them the same, but in reality they were following what the apostles where did.
Remember
what the First Amendment of the United States Constitution: Congress shall make no law respecting an establishment of religion, or prohibiting the free exercise thereof; or abridging the freedom of speech, or of the press; or the right of the people peaceably to assemble, and to petition the Government for a redress of grievances.
Powered by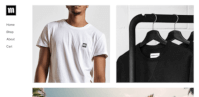 Create your own unique website with customizable templates.