THE PROGRESSIVE CELTIC CHURCH- PROGRESSIVE INCLUSIVE CHRISTIAN
What is the Progressive Celtic Church?Welcome to the Progressive Celtic Church, we are a new 'breed' of church within a Celtic Expression of a inclusive and progressive Christian basis. We are a new church, a progressive, ecumenical, and Inclusive Christian Church
, a new denomination. We are not Roman Catholic, but we are sacramental in practice. We are evangelical but not Protestant but we hold true to the spirit of the reformation that each believer seeks their own path to God; we are not any other traditional Christian faith that worships in adapted forms and contemporary expressions of the Celtic Christian Traditions.
We cross the boundaries of all faiths. In that we are Celtic Christians as well as the early Church . The basis of our faith is Jesus Christ's teachings. In that way, we are Christian. We are here for the benefit all God's children. In that people of all nations on this earth are God's children. In God's plan no nation is to be left out.
In the western world Christians use the Bible as their sacred scriptures. The Scriptures are simply paper and ink. The Bible is a collection of words written by people inspired by God, and those words point to Jesus, the one who has life, gives life and is life. In some religious traditions, when the term "Word of God" is used it means the Bible. However, the Bible itself calls Jesus "the Word of God." The phrase "Word of God" is reserved exclusively for Jesus. It is not the words that make the 'Word' sacred, but the Word (Jesus Christ) that makes the 'words' sacred.
Sadly, it has become common practice in many of our modern traditional Christian religions to elevate certain phrases, certain verses, certain scriptures to pre-eminent positions, so that they, rather than God, occupy the spotlight. In such an environment even Bible verses can become idols and hide the true teachings of Jesus. There are other sacred writings inspired by God and other traditional religions that latch onto them in much the same way traditional Evangelical Protestant Christians latch onto the Bible.
WARNING, THE LORD SAYS: "THESE PEOPLE COME NEAR TO ME WITH THEIR MOUTH AND HONOR ME WITH THEIR LIPS, BUT THEIR HEARTS ARE FAR FROM ME. THEIR WORSHIP OF ME IS MADE UP ONLY OF RULES TAUGHT BY MEN-Isa 29:10-13 NIV.
JESUS TEACHES US TO DO EVERTHING OUT OF LOVE of GOD:
"THOU SHALT LOVE THE LORD THY GOD WITH ALL THY HEART, AND WITH ALL THY SOUL, AND WITH THY ENTIRE MIND. THIS IS THE FIRST AND GREAT COMMANDMENT. AND THE SECOND
IS
LIKE UNTO IT. THOU SHALT LOVE THY NEIGHBOR AS THYSELF. ON THESE TWO COMMANDMENTS HANG ALL THE LAW AND THE PROPHETS." [Matt 22:37-40]
Unlike other Christian denominations, the Progressive Celtic Church never dictates the manner in which its ordained ministers, deacons, priests and consecrated bishops conduct their individual ministries nor does it require its lay members to adhere to a strict doctrine, but rather encourages its members to seek out the spirit and explore their individual callings, in their worship of God for we truly believe in Principles of Liberty of Consciousness . Our structure is less like a traditional denomination, but rather we are an association of clergy, laity and communities who hold in common: The one doctrine that the Progressive has authored is a doctrine to establish no doctrine that separates the believer from God.

The members of the Progressive Celtic Church embrace all positive spiritual paths including Shamanism and earth-based traditions, often being called upon to heal gaps between the many disparate religious faiths using the original teachings of Jesus Christ, minus convoluted man made doctrine." He went on to further explain his concept(s) with a quote of the Dalai Lama:

"The greater our awareness is regarding the value and effectiveness of other religious traditions, then the deeper will be our respect and reverence toward other religions. This is the proper way for us to promote genuine compassion and a spirit of harmony among the religions of the world."In the formation of the Progressive Celtic Church it was our desire to find expression in Contemporary Celtic Christian Communities and Spirituality and To worship in adapted forms of ancient ways that speak to today's realities.Our goal is to bring together an atmosphere of sharing and community in an area which is too often fractured by bigotry and elitism. As Celtic Christians we recognize those who include the Christ in their worship, regardless of what faith they might from. We see the validity of the Creator of the Universe having had His hand in all faiths and : 10pt" why all are so close to each other, differing only because of society, environment or individual temperament. The purpose of this site is to spread the TRUE TEACHINGS of Jesus Christ, to inform, educate and save souls in the tradition that "No man is saved in ignorance".While not defining ourselves strictly as an Emergent/Emerging Church is scope, we hold in common with that movement, the need for: AUTHENTICITY, MISSIONAL LIVING, NARRATIVE THEOLOGY an CHRIST-LIKENESS as interfaith sacramental Christians. For us as the Progressive Celtic Church, Church is to be authentic, must be about the willingness to encounter Christ within our community, with in each other, in all we encounter, and the whole of creation. We must go where Jesus went, because it is through us that others will meet and see Jesus. Church, to be missional must not close itself off to merely pray about the larger community around us, but must be a part of that larger community. We do this by preaching and living a narrative theology, one that does not seek out proof texts but relates to the whole and context of the Word in the world today.Christ-Likeness, is the living out of being Christ's hands and feet in the world as well as sharing the sacramental life of the church with each other.

The Progressive Celtic Church is also

an Inclusive and ecumenical church, we welcome all people, however they identify, and wherever they are on their spiritual journey, to have a home in our community. Our ministries and congregations is made up of people from all walks of life. We are young and old, gay and straight, male and female, Christian and Pagan, longtime believers of our faith and those who feel lost and forgotten. We believe that belonging comes before believing and seek to offer hospitality to all. No matter how you identify yourself, there is a place for you in our church. You will never be turned away from any of our communities. Just as many other Christians, we hold the belief that the Eucharist (communion) is the driving force of our lives. But unlike our other brothers and sisters in Christ, we do not withhold the Eucharist within any of our communities from anyone. We believe that every person is a child of God and therefore has a right to the bread of life and the cup of salvation. For us, the Eucharist is a way in which we can connect with God is a real and physical way. Through these simple elements of bread and wine, we are embraced by our loving and merciful God. Who are we to withhold God from anyone?

why are we celtic in our expression as interfaith Christian Church, as a community, we look to the early Celtic Christians and how their beliefs and practices still resonate in our world today. We believe that people are given free-will and are born with original blessing. For us, free-will is about taking responsibility for one's own actions. We do not believe that there is any kind of evil being coercing people into evil deeds or actions. Evil exists in this world because of choices people have made. Our understanding of original blessing comes from the teachings of Pelagius, which are contrary to Augustine's teaching of original sin. People are made in the likeness of God and therefore are inherently good. Just as good does, we see all of creation, including humanity, as good. Everything that comes from the Creator is good, for God is Love and Light. We maintain that this Love and Light exists within every person. It may often be obscured by blankets of sin and the weight of daily life, but this Love and Light of God is there waiting to be uncovered.

For us within the Progressive Celtic Church, the ideals of being church is a gathering of like-minded people who wish to share in a time of common worship and reflection. Even though many of us worship in our own way on a daily basis, we come back together weekly seeking guidance and refocus. We believe that community strengthens our private spirituality. Together we share in each other's strengths and weaknesses, blessings and sorrows, confidences and fears. Since we are all given different spiritual and physical gifts, we believe God created us to share our gifts with others in the form of a welcoming, loving, supportive communities, ministries around the world and the USA.

For we are a group of individual clergy and our ministries making a difference in this world. It is through our individual ministries that we are making the biggest difference. Working together our goal is to bring about an atmosphere of sharing and community just like the early Celtic Christian communities. We are to spread the true teachings of Christ to enlighten, uplift and heal those we serve.On this day, God wants you to know… that there are many truths, and they all point to one source – God. Do not spend energy arguing whose truth is righter, – just like all life springs forth from one source, so are all truths but a reflection of God. Accept another truth as another way of loving God.

Powered by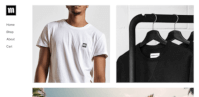 Create your own unique website with customizable templates.